Welcome to FSU!
Whether a newly admitted student or just interested in attending FSU, determining the actual cost of attendance is an important next step. There is a unique cost for each person who attends the university and it varies based on the expenses they incur from a variety of choices such as how many classes they are taking, whether they live on campus, and if they use a FSU Dining plan.
This website aims to help students determine their unique costs by providing the estimated costs of attendance, the current FSU tuition rates, and budget worksheets that can be used to capture all the basic expenses and choices that help determine each individual student's budgetary needs for the academic year.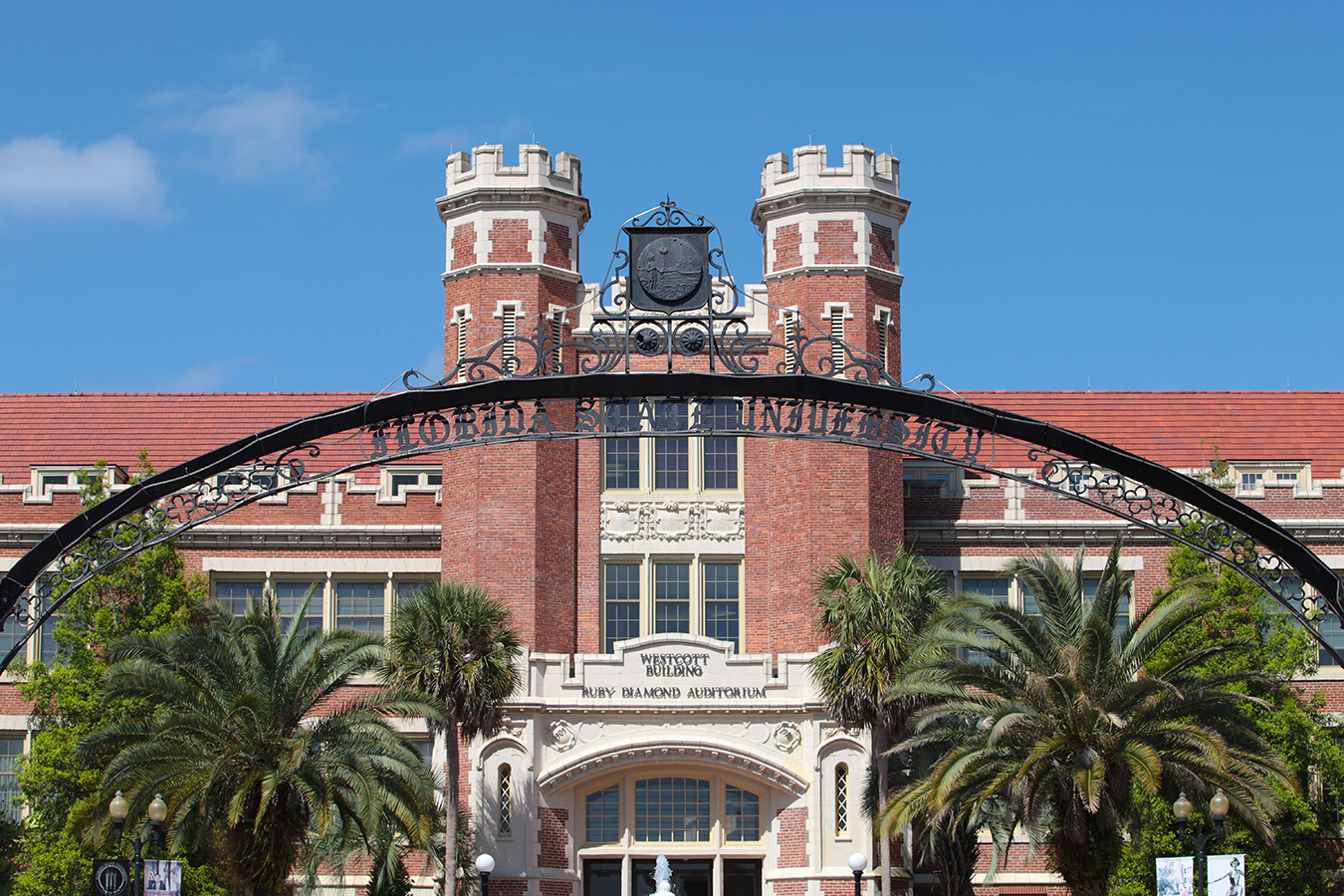 Understanding the Difference Between Tuition and
the Estimated Cost of Attendance
This website provides information on FSU's tuition rates and the estimated yearly cost of attendance,
but how are these numbers different?
The cost of tuition only shows how much it costs to attend classes at FSU, depending on a course, its program, and its location. 
The estimated cost of attendance looks at all the costs a student might incur and provides the best estimate of how much it will cost to attend FSU for an academic year.
Do You Know About The Different Estimated Costs of Attendance?
Tuition And Fees

The amount of tuition a student pays is based on the number of classes they take. Tuition and fees are set by the Florida Legislature. The undergraduate cost of attendance is initially set at 26 credit hours (13 hours per term). The tuition is adjusted after the drop/add period to accommodate the student's actual enrollment (per federal regulation).

 

Housing

Living on-campus (as most first-year students often do) can add to the overall cost of attendance. The estimated cost of housing is developed by averaging the costs for select on-campus residence halls as well as a selection of off-campus apartments located near the FSU campus. The current FSU Housing Rates can be found here.

 

Dining/Food

The estimated cost of food for a semester is based on the cost of the Open Access dining plan through Seminole Dining (if a student opts for a dining plan). You may peruse the various meal plans on the Seminole Dining site. 

 

 




Books/Supplies

The cost of books and supplies varies from semester to semester, depending on the number and type of classes taken. Buying new books, used books or renting books also affects the cost. The estimated cost for books and supplies is determined by utilizing an average book cost for several academic programs and projecting that cost for 5 books per term plus the cost of supplies.

 




Transportation

Estimated transportation costs for students are calculated to ensure that students have adequate funding for travel home, plus average daily travel using the US Department of Transportation estimates. The mileage is calculated using the state reimbursement rate. In-state students are calculated using two trips home to Miami, and out of state students are calculated based on two flights to New York.

 




Personal Expenses

Personal expenses are calculated using the IRS national standards for food, clothing and other items for a single person. If applicable, an average fee is included to cover the cost of a federal student loan origination. Personal expenses can cover a variety of different expenses, including such things as clothes bought at a store, a cell phone bill, meals eaten at restaurants and more.

 
Explore Tuition and Fees
Learn more FSU's current tuition rates and fees, 1098-T forms, and what qualifies you for FSU's tuition residency program or for a tuition refund. Click the links below to learn more.
Explore Estimated Costs
Learn more about estimated attendance costs for different FSU campuses, access sample budget worksheets, and more. Click the links below to learn more.
Explore Additional Resources
Learn more about resources available to you that can help answer your questions about tuition and help prepare you for the upcoming 2023-2024 school year at FSU. Click the Read More button below to learn more.                                                                                                                                      
Read more about resources.